This week The Raincoats are not only reissuing their sophomore album Odyshape, via their label We ThRee, but they are also coming to North America to play six very rare shows including their very first shows in Chicago and Detroit! 
Pitchfork posted their review of Odyshape early this week: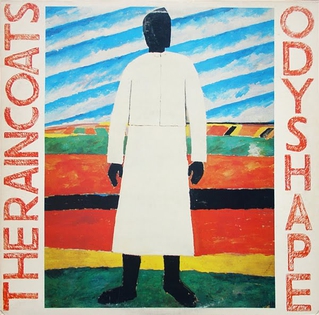 September 2011
16 - Brooklyn, NY @ Warsaw w/ special guest DJ's Tobi Vail (Bikini
Kill, Frumpies) and Amy Yao (Emily's Sassy Lime)
17 - Washington, DC @ Comet
19 - Chicago, IL @ Double Door
21 - Detroit, MI @ Museum of Contemporary Art
23 - Toronto, ON, Canada @ Wrong Bar
25 - Montreal, QC, Canada @ Cabaret du Mile-End - POP Montreal

Opening up for The Raincoats on all dates will be the fabulous SF trio Grass Widow.  Grass Widow also just self released their own single on their brand new label HLR. 
Watch them play the title track for gorillas at the Franklin Park Zoo